We specialize in proximity wireless technology (designated low-power, WiFi, Zigbee, etc.).
Using compact wireless modules that concentrate this technology, we help our customers turn various devices wireless, freeing them from complicated wiring and installation trouble.
We don't just install sensors we have prepared. We also turn machines and sensors wireless that are used in all kinds of situations, such as HEMS devices, and even create an application that can easily be used on a tablet PC or smartphone to control equipment or sensors used in various field such as factories, hospitals, and farms.
Examples of Wireless Solutions
Collect information from devices embedded with our 920 MHz / 2.4 GHz modules.
You can check information from your smartphone or tablet using 3G or WiFi.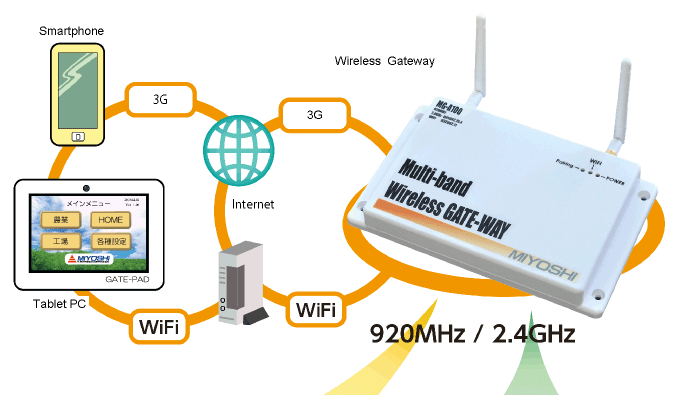 Renewable Energy - Equipment Management and Maintenance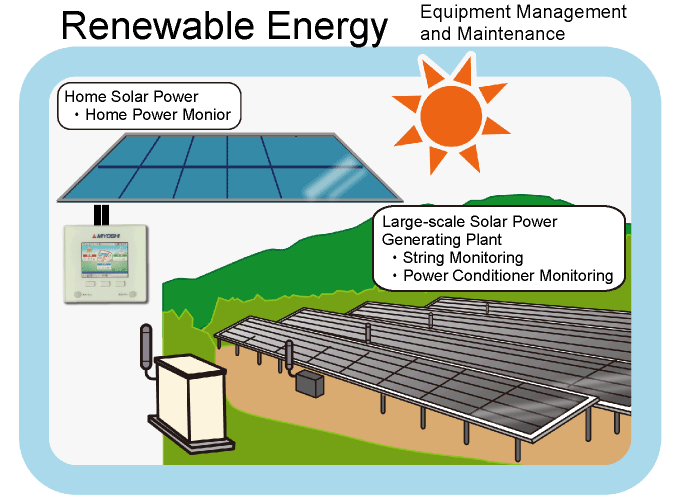 Home Automation - Home Energy Saving with HEMS Support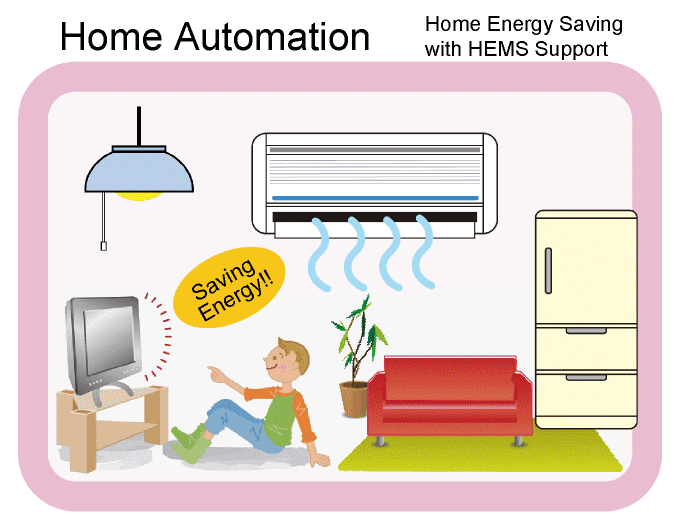 Agriculture - Produce Growth Management and Cultivation Environment Monitoring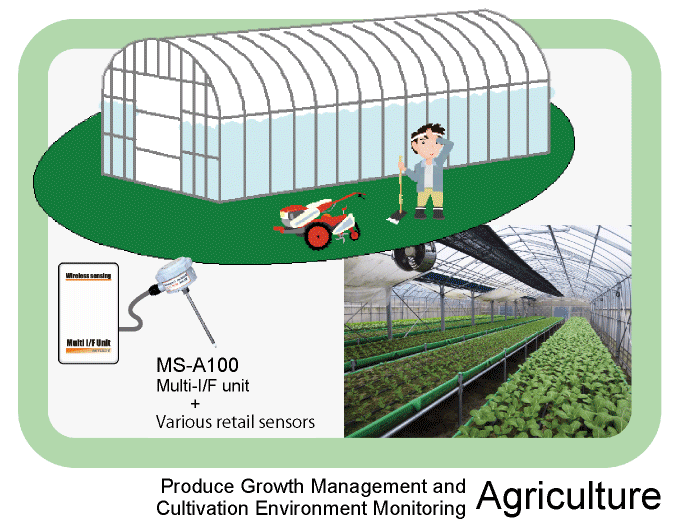 Miyoshi City, Hiroshima Prefecture - Mr. F's Farm
This is a cultivation environment monitoring system which incorporates our wireless solutions.
"Soil sensors" and "Motion + temperature / humidity sensors" are installed inside the green house.
These sensors are used to remotely check the status inside the green house and manage temperature and humidity.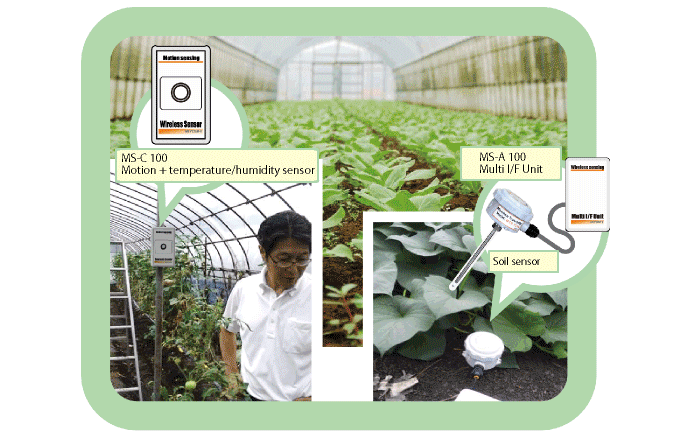 Factory Automation (FA) - Production Site and Device Management and Monitoring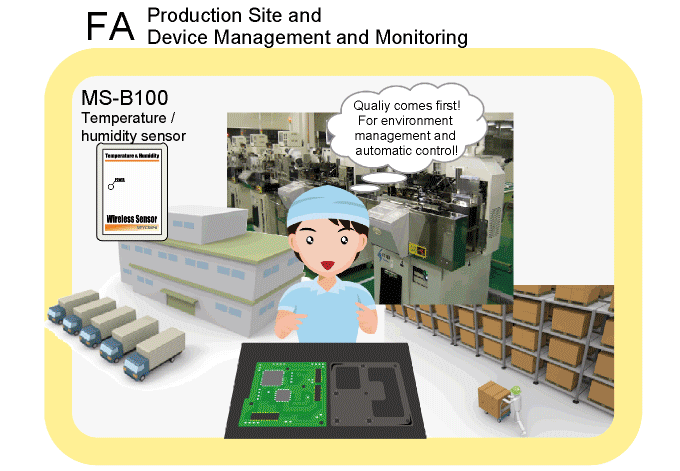 Environment Monitoring
Air pollution has become more serious in recent years. Monitor concentrations of PM2.5 and CO2.
You can easily install it in locations where it's difficult to connect wires.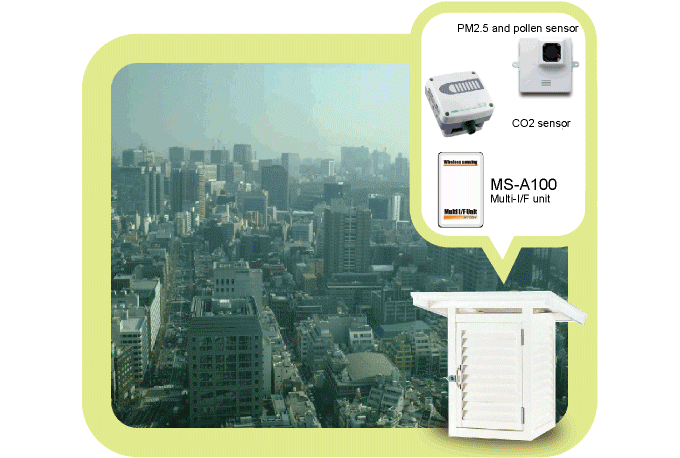 Inquiries
Telecommunication Company, Solution Design Department, SE Team
salestc@miyoshi.elec.co.jp
Tel: 072-756-8622