At our Procurement Department, we construct a firm cooperation system using the six points, based on trust with our clients, so that we can quickly and flexibly respond to our customers' requests.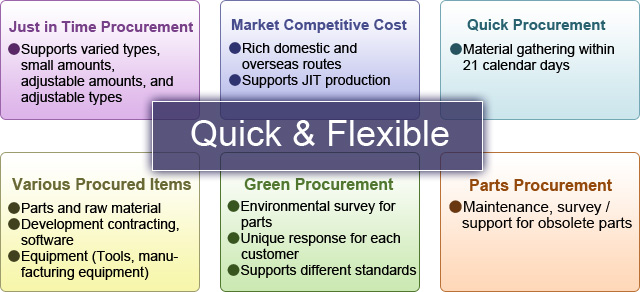 We offer procurement of materials within 21 calender days. We humbly ask for your understanding and cooperation.
We are searching for a partner that can provide us with substrates from overseas manufacturers just in time.
We are currently developing procurement routes for foreign devices. Please contact us with any information.